Compagnia dell'Arabica Coffee set 4x125g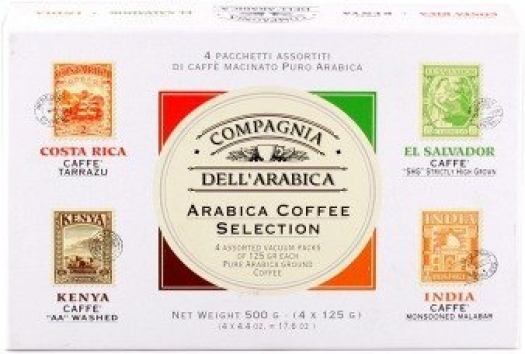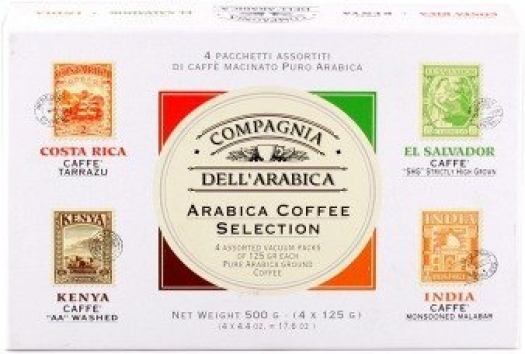 Zoom
Product images are for illustrative purposes only and may differ from the actual product
At the airport it is €1.70 more expensive
Product Description
Where to pick up
Contains 4 assorted packets. COSTA RICA: Delicate coffee grown since 1700 on the mountains of Tarrazu. EL SALVADOR The best quality of coffee from El Salvador is called SHG because it is grown at a height above 1200 meters. KENYA This Arabica coffee grows only at around 2000 m altitude. The letters "AA" indicate the bean's size, which is greater than most. INDIA Malabar is considered the highest quality of the Monsooned coffees.
•100 percent pure arabica
•Suitable for vegetarians
•Delicious high quality coffee
Consist:
Pure Arabica coffee, roasted
Show description
Pick up the goods you have chosen at Boryspil airport "Heinemann Duty Free". Pick-up point is located opposite to gate D7.You need to give your pre-choice's number or your name to collect your purchase.